Configure Sonos with Samsung One Remote
The Samsung One Remote does not output Infrared (IR) signals by default like many other remote controls. It uses radio frequencies (RF) or Bluetooth to communicate directly to the TV or other devices. Some configuration is necessary to enable IR output for use with the Playbar, Playbase or Beam.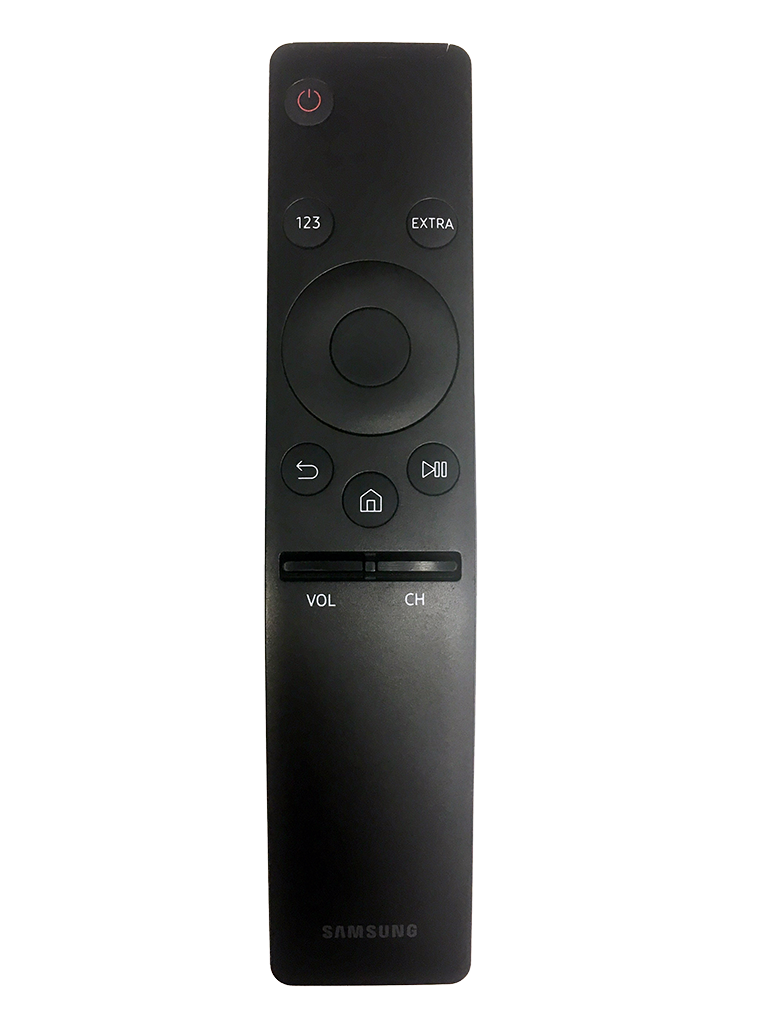 Follow the steps below to configure your Samsung One Remote to control the home theater speaker:
– Go to the Home menu on the Samsung TV, scroll left and select Sources.
– Select Universal Remote. If this is your first time setting this up, you will be asked to set up your Universal Remote. Select Start.
– Before we add the Sonos home theater speaker, you will first need to complete the remote set up for your cable, satellite, or Blu-ray player. Click "New Device" and select the device you are adding.
– Once you've added your other devices, select New Device > Home Theater System.
– Type Sonos in the search box and select it, then select Optical for the input.
– You will be asked to do a power test. Click the Power Test button which will then ask you if it worked, select Yes and then Done.
– Go back to the Universal Remote setup and select one of the other input devices you've added in (cable box or Blu-ray player). Click on the other input devices and select Use with Home Theater. Do this for all of your active inputs.
– Your Samsung One Remote will now output IR which the Sonos home theater speaker supports.
Note: If you are using a Samsung Q series TV, make sure the Connect Box where the IR sender is located is within line-of-sight of your Playbar, Playbase or Beam or the smart remote may not work properly.
If you experience any issues following the steps above, please contact Samsung support for further assistance with setting up the Samsung One remote.
Within the Sonos app, under Room Settings for the home theater speaker, select the TV tab, and click on Remote Control Setup. Follow the instructions to program your new remote.