How to setup Tag with the Nest App
– Tap Settings 

 in the top right corner of the app home screen.
– Select Add product.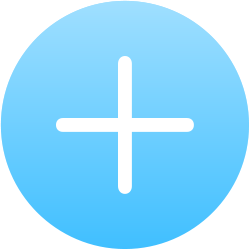 – Scan the Nest Tag's QR code.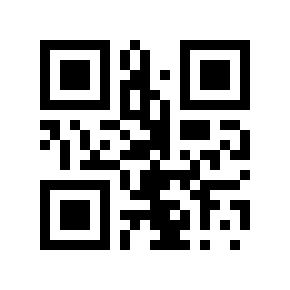 Use your phone or tablet's camera to scan the QR code on the back of your Tag. Just point your phone or tablet's camera at the QR code. Fit the QR code into the blue box to complete the scan.
Note: You won't need to switch to your phone or tablet's camera app – simply scan the QR code from the Nest app.
If you're having trouble scanning the QR code, see the titled article for tips and an alternate setup method using the Entry Key on Tag.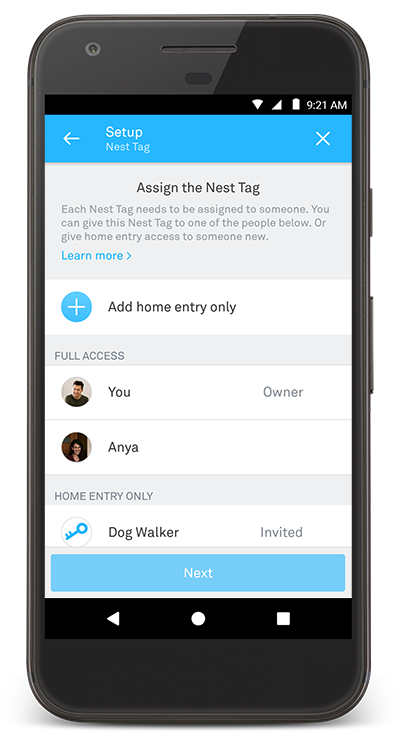 – You'll have two options on this screen:
– Tap Add home entry only to assign the Tag to someone who only needs to arm and disarm Nest Secure.
This option is for people who you don't want to give control of your Nest products, like your dog walker or children.
– Tap a person who already has Full Access to your home to assign a Tag to them. They'll get a notification on their phone letting them know their Tag is ready to use.
Note: If you don't see someone who you've already invited, they probably haven't accepted the invitation.